I'm a huge fan of 7.62x51mm/.308 Winchester as a defensive, hunting, and all-round useful cartridge. Put it in a handy battle-rifle and it can easily be deployed for all sorts of uses.
My Go-to Rife happens to be a mish-mash of FAL parts.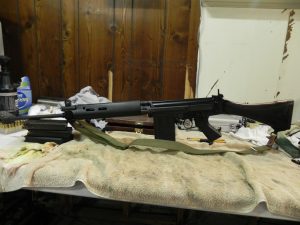 Looks like Bluesun went another great route with an AR-10.
Hop over there to look at pictures. Also he has a LOT of good questions that I can't answer, maybe you can give him a hand.
Slick gun dude! I suspect you'll be VERY happy with it!