Baldr Odinson approaches the University of Oregon library dressed entirely in white-sweatshirt, sweatpants, and tennis shoes. A tiny red button on his chest contrasts the white ensemble. The button reads, "Stop Gun Violence." When asked why he wears all white clothing, he proudly proclaims, "…white is the color of peace."

…He now works to stop gun violence because he, "…want[s] a better world for my kids, than the one I grew up in."
How he presents himself: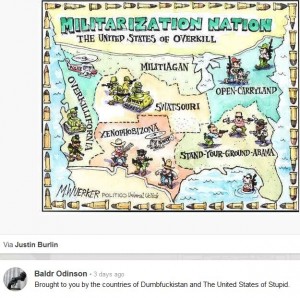 Hilariously he goes and maligns pro-gun havens. Notice how the entire Northeast is "Open-Carryland", yet that includes New York, New Jersey, Massachusetts, and Connecticut. All places with horribly restrictive gun laws and places where if open carry IS permitted, it's by license only, and open carry is a good way to LOSE that license as well as get your ass arrested.
California is also maligned, yet it's the poster child for gun control. Hell ALL of the country is maligned, because HATE.
Further I saved Jason's comment because that's how he REALLY feels. We're not a nation of laws and liberty, we're "Dumbfuckistan" and "The United States of Stupid" in his eyes.
This is why his blog has no comment section, and other anti-gun blogs and websites ban any discussion of how guns are a GOOD thing.
No we don't carry because we like Liberty and want to keep ourselves and our loved ones safe. No, it is pure coincidence that as gun laws become more lax, violent crime rates go down.
Nope, we're just a bunch of "Dumb Fucks" for not bowing to his petty agenda.
He wants to live in a more peaceful and better world, while he roots for a bloody civil war and supports peaceful gun owners being killed for simply exercising their rights.
Classy, nee?
**UPDATE** For Bob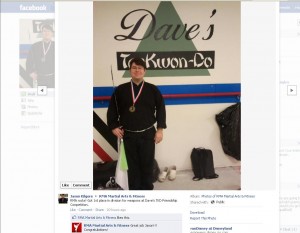 Guns are horrible weapons designed ONLY TO KILL!!! But swords are swell!