Erin "Voodoo Princess Daintyhooves" continues her nefarious plot to turn everyone in the gunblog world into ponies. This time, it's Sean "Unicorn Rampant Sable" Sorrentino who has fallen into her hoofy clutches!
The GunBlog VarietyCast is now a proud member of The Self Defense Radio Network.
Beth gives us some good pointers for on how to take a date to the range.
Why does he do it? No, not the "NC Teen who's been arrested dozens of times before being charged with murder;" why does Sean do the "Felons Behaving Badly" segment? We're glad you asked.
It sounds like a science fiction movie, but it's actually evil website design. Barron tells us all about "Dark Patterns."
In our main topic, Sean and Erin talk about the Gun Rights Policy Conference in Tampa, and Erin talks Sean into doing something he'll regret. Want to see Sean in a Purple Pony tee-shirt? Go to the GunBlog VarietyCast page and click "Make a One Time Donation" in the right sidebar" to contribute to Sean's ponification!
Did you know that Erin has a YouTube channel? She does Apocabox unboxing videos. What's an Apocabox? Erin explains.
Weer'd didn't want to leave out all the other anti-gun nuts at the Massachusetts AG press conference. It's their turn getting a Patented Weer'd Audio Fisk™.
And our Plug of the Week is for NBC's TV show Aquarius
Thank you for downloading, listening, and subscribing. You are subscribed, right? We are available on iTunes, Stitcher Radio, and now on Google Play Music!
Thanks also to Firearms Policy Coalition for their support. Go to www.FirearmsPolicy.org to join.
And a special thanks to our sponsor, Law of Self Defense at www.LawOfSelfDefense.com Use discount code "Variety" at checkout for 10% off.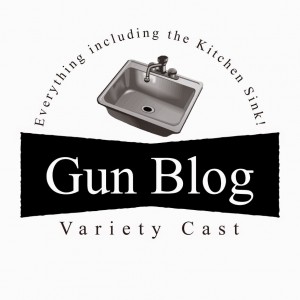 Podcast: Play in new window | Download