This week, the cast of the GunBlog VarietyCast lobs a shot across your bow! Heave to and prepare to be boarded by a great episode!
The Beths are squared as Beth Alcazar invites Beth Vaughn to discuss why women need to be involved in the firearms industry.
Sean combines his Felons Behaving Badly segment with Adam's old Fun With Headlines segment and gets twice the stupidity when we take a closer look at the story "Distraught man shot and wounded by Greensboro officers."
Barron is still "On Assignment", but will return next week.
In the Main Topic segment, Sean and Erin discuss the idea of "warning shots," and talk about a story that happened in Raleigh, NC recently.
In The Bridge, Tiffany talks about Donald Trump and "Second Amendment People."
In her Blue Collar Prepping segment, Erin explores prepping against burglary.
And Weer'd puts Hillary's Fox News interview under the microscope.
Our plug of the week is for Street Kitchen North Indian Butter Chicken
Thank you for downloading, listening, and subscribing. You are subscribed, right? We are available on iTunes, Stitcher Radio, and now on Google Play Music!
Thanks also to Firearms Policy Coalition for their support. Go to www.FirearmsPolicy.org to join.
And a special thanks to our sponsor, Law of Self Defense at www.LawOfSelfDefense.com Use discount code "Variety" at checkout for 10% off.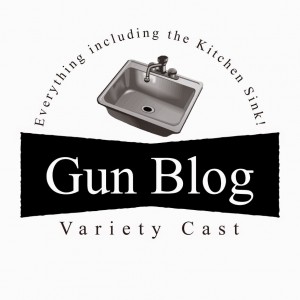 Podcast: Play in new window | Download