No cute title, just an eight followed by a five.
But does a rose by any other name smell less sweet?
**UPDATE** Ooops, it's actually called "The Parkers do the Hot Brass Dance on Public Service Radio"….good title!
Adam and Sean host another great episode of The GunBlog VarietyCast.
Well, it's great even though the bratty kid sister of the gunblogosphere, Erin Palette was off enjoying herself shooting a Squad Automatic Weapon and a silenced lever action .45/70 rifle. Presumably not at the same time. She will return next week.
Nicki Kenyon has worked her way through all the Democrats in the race, including Donald Trump, so she thought she'd talk about Ted Cruz's foreign policy.
We've all seen that woman who shows up to the range in all the wrong clothes. Beth Alcazar is here to give you ladies some sartorial advice so you can be safe and ready to train on the range.
I always thought that listening in on fire and police radio was just a matter of buying a cheap scanner. Silicon Graybeard says it's not quite so simple any more. There's this thing called "Trunking…"
And pretty much everyone's heard of Andy Parker, the father of the unfortunate Alison Parker, murdered on camera while filming an interview in Virginia. Andy Parker has tried to turn himself into the face of gun control, and so appeared alongside The Alchemist, Colin Goddard on CBS's anti-gun program "Guns and America." Well you know what that means. It's time for another patented Weer'd Audio Fisk™
Thank you for downloading, listening, and subscribing. You are subscribed, right?
Thanks also to Firearms Policy Coalition for their support. Go to StopNewsome.net to help FPC crush Governor Newsome's ammo ban.
And a special thanks to our sponsor, Law of Self Defense. Use discount code "Variety" at checkout for 10% off.
Upcoming Law of Self Defense seminars
April 9 – Massachusetts and Rhode Island specific – Reheboth, MA
August 7 – North Carolina specific – Raleigh, NC
August 13 – Oregon and Washington specific – Sherwood, OR
August 20 – Tenessee and Kentucky specific – Nashville, TN
October 15 – Arizona specific – Glendale, AZ
October 16 – New Mexico and Texas specific – Las Cruces, NM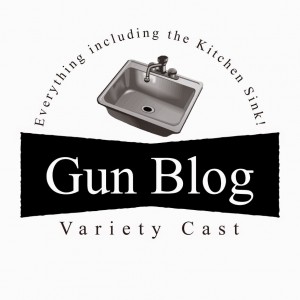 Podcast: Play in new window | Download