Heh good title
Blurb:
Adam and Sean bring you Episode 86 of The GunBlog VarietyCast – Will Hillary use NATO to attack the NRA with Cosmo Couples?
Erin Palette finally explains what she means by "Groupness."
Just when she thought she was out, Trump drags her back in. Nicki Kenyon just wants to talk about NATO, but talking about NATO means talking about Trump talking about NATO.
We didn't think she could join us, but Beth Alcazar managed to get in at the last moment from US Concealed Carry Association headquarters. She and her friend Katie Strupp discuss the USCCA Concealed Carry Expo in Atlanta, Georgia 4/29/16 through 5/1/2016
What are the differences in rechargeable batteries? Well in Silicon Graybeard is happy to let us know
And did you see that "Cosmo Women Berate their Men for Owning Guns!" video? Weer'd has. And you know what that means! Time for another patented Weer'd Audio Fisk!™
Thank you for downloading, listening, and subscribing. You are subscribed, right?
Thanks also to Firearms Policy Coalition for their support. Go toStopNewsome.net to help FPC crush Governor Newsome's ammo ban.
And a special thanks to our sponsor, Law of Self Defense. Use discount code "Variety" at checkout for 10% off.
Upcoming Law of Self Defense seminars
August 7 – North Carolina specific – Raleigh, NC
August 13 – Oregon and Washington specific – Sherwood, OR
August 20 – Tenessee and Kentucky specific – Nashville, TN
October 15 – Arizona specific – Glendale, AZ
October 16 – New Mexico and Texas specific – Las Cruces, NM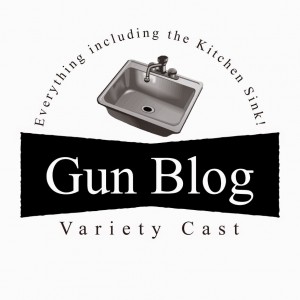 Enjoy!
Podcast: Play in new window | Download