Hello Internet!
In This Episode:
Erin and Weer'd discuss some corrections on Ken and Karen in St. Louis,  as well as some recent protests with some groups we didn't think would get along but are glad they did;
Weer'd brings us part 1 of a series of fisks of the Brady Campaign's panel discussion of self-loathing gun owners;
Xander talks about physical fitness and some simple exercises;
and David talks about gun safes for safe storage of your firearms.
Did you know that we have a Patreon? Join now for the low, low cost of $4/month (that's $1/podcast) and you'll get to listen to our podcast on Friday instead of Mondays, as well as patron-only content like mag dump episodes, our hilarious blooper reels and film tracks.
Show Notes
Main Topic:
Independent Thoughts:
Weer'd Audio Fisk:
Gun Lovers and Other Strangers: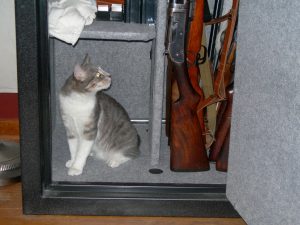 Podcast: Play in new window | Download