My Daughter made this the other day, and she thought it was funny as hell.


Her Pronouns are She/Her, and while my daughter thought it was funny as hell, after about 5 days of seeing this potato in the same spot I decided that a Potato is just a potato!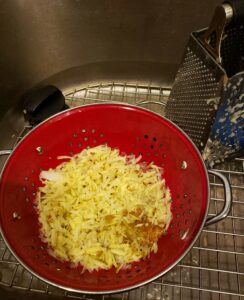 Nothing Personal….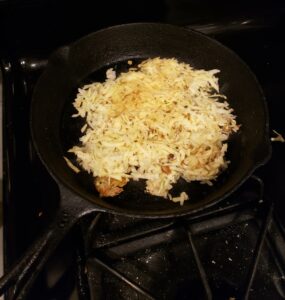 And soon we had Breakfast!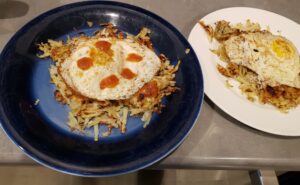 The recipe is here:

I do alter mine slightly by gating a small amount of onion into the spuds (3-1 ratio of Spud to onion) and I often season it with season salt, and I just use canola oil. Also Kent grates his spuds into a bowl of water….I just grate them right into the colander, and hose it down with the sprayer until I don't see any foaming on the spuds. The rest is perfection!