Home from work, and kicking back now.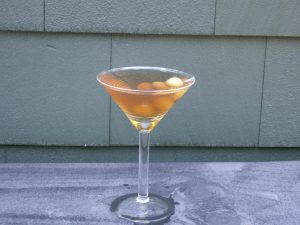 That there is a Peppertini, using my Pepper Vodka with a splash of dry vermouth, a splash of olive brine and some blue cheese stuffed olives.
Not only is it martini of savory-goodness, but the heat of the black pepper, with its vegital overtones makes it very refreshing!
Good stuff!!