So you all Remember This Post
I turned This: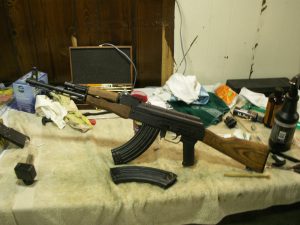 Into some money. Then I took said money, added some more money and magically it turned into This: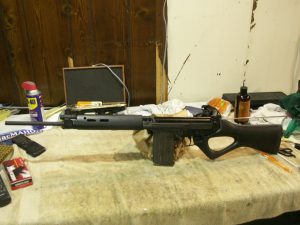 Ok it wasn't that easy, but now I have in my possession a Century Arms L1A1 FAL, as well as a bunch of Mass-legal 20-round Magazines. Will probably shoot it this weekend (tho my .308/7.62x51mm stocks are quite slim ATM) but this will certainly be a work in progress.
First order of business is that STOCK! Its not comfortable, looks stupid, and that added webbing between the pistol grip and the butt-stock means the safety cannot be easily reached. Does anybody know Where I can find an American-made (so not to run-afoul with the Clinton bullshit laws) L1A1 stock and pistol-grip set? The closest I've found is some original brit surplus stuff and This which isn't exactly what I want, and the wording on the ad makes me wonder if it'll fit my gun.
Also this gun doesn't have a front sling-swivel, (nor a rear…which can be remedied with a buttstock) how does one mount a front sling swivel to this rifle?
I'm so glad to finally have it, been wanting a 7.62x51mm battle-rifle for a good while, and recently decided that the FAL would be the best bet for the time being.
Let me know if you or somebody you know are FAL geeks so I can pick brains and learn how to fly this pup!